Ups and Downs of Life with Dementia
Changing Perceptions and Caring Support When a Loved One has Dementia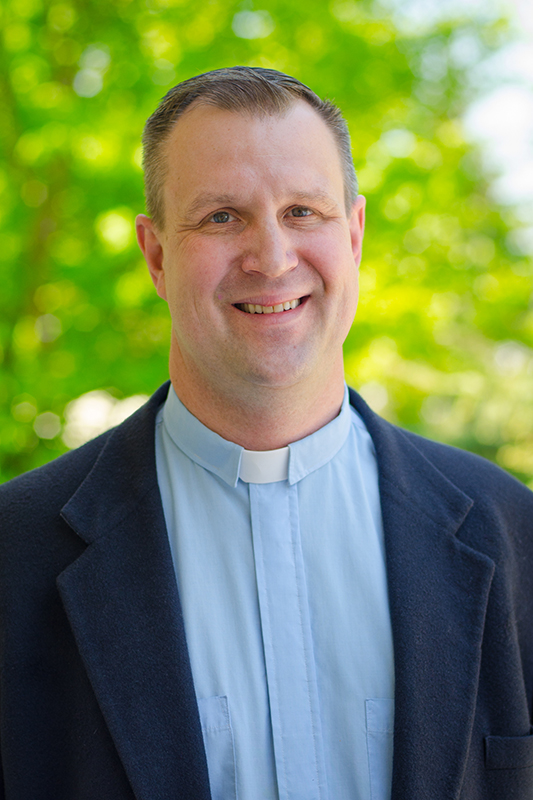 We all seem to have our good days and our bad days. Sometimes we just wake up feeling good or we wake up 'on the wrong side of the bed.' Oftentimes, we can point to the reasons behind our feelings: how much sleep we've had, whether we've eaten, the quality of our meals, having enough water, getting in exercise or taking leisure time. Each of these can affect us in different ways. 
How we feel depends on outside things too. Having had an argument with someone, accomplishing a goal, being in a fender-bender, or any number of occurrences can influence our passing emotions and color our perceptions. For those with dementia this is all true as well. 
Staff and Programming: Support for the Changes of Dementia
Sometimes, for those with dementia there is no rhyme or reason to changes in mood, energy or awareness. The daily activities and programming at Emerald Crest are designed to optimize a person's sense of well being. Appropriate activities, rest periods and help with personal cares supported by staff are catered to a person based on their cognition and individual needs.
Setting Expectations for Visiting Your Loved One
How a person feels or how alert and oriented they are can vary greatly from day to day, making visits potentially challenging for friends and family. It is often a joy to visit someone who is having a good day when they are especially alert or talkative or clear and happy. Conversely it can be hard to visit when someone is upset or sleepy or not even able to wake up at all. The trouble is you don't always know what you will get when you come for a visit. 
Generally, family visits on a set schedule or when they can. People at our homes are rarely able to call their family and say, "Please come over today. I'm in a great mood!" Nor are they able to call and say, "I know you were planning on stopping by today but I'm not feeling up to it. Why don't you come by tomorrow?" Therefore, setting realistic expectations on these possibilities can be a helpful step for loved ones prior to their arrival.
Conversations on Good and Bad Days
When talking with our loved ones, both their and our mood can affect the conversation. Thinking on the effects of dementia and mood can help us adjust both our perceptions and our readiness prior to visiting.
Asking a person about how things are going may not elicit an accurate response. Many residents will give inaccurate information about what has been going on. They might say that they didn't have lunch, or the food was terrible when they just ate and loved the food. They might say they are very unhappy in their living situation when the staff sees them enjoying themselves on a regular basis. They might tell you that they had a wonderful time entertaining a friend when they have been in a foul mood and not socializing with anyone.
Sometimes the 'bad' days can be overwhelming. Or for that family that lives at a distance and is only able to visit occasionally, seeing someone having a 'bad' day can influence the thinking that such a condition is a regular event, even if that 'bad' day is rare. 
Regular Staff Offer a Consistent Picture of Daily Life
Regular staff are good resources to gauge more accurately as to how a resident is doing in general. They can often tell you about likes and dislikes, times that tend to be better or more difficult, and let you know about recent events. I know that I often rely on staff who are with residents daily as I am around at each site once a week – staff help me build a complete picture that I would not otherwise have.
Celebrating the Good Days with Dementia
For many staff and for me, it is easy to celebrate the good days. A lady last week spoke to me in a language that I could understand and responded appropriately to what I said for the first time since I have known her. It was easy for me to be happy about this, as it is on days when someone is smiling, happy and engaging. Being happy about these events depends on my perception too. Generally, if I am feeling good, with lots of energy and joy, the residents seem to be doing better too. Some of this may be perception but I think we're all aware of how we are affected by those around us. Think of how it feels to be around someone who is angry or anxious, versus someone who is friendly and happy.
I know for families and friends it is generally easier to be around our residents when they are having 'good' days. You can be sure that staff members experience happiness about residents' good days too. However, for those closest to the person with dementia, even the good days don't always make up for the loss of personhood they experience. For the family of the person who spoke with me for the first time recently, they are happy, but the good experience may still carry with it the loss of what that person was like months and years ago. The vigor and wholeness of that person is gone, and it's difficult for some families to not mourn to some extent, even on 'good' days.
Sharing the Entire Journey
For some families a death, while sad, is a relief. The condition that has taken their loved one has caused pain. Now, for both the resident and loved ones, that pain has ended. No more worries about suffering or things getting worse. For staff, deaths can sometimes be extremely painful, since they have been dedicated to caring, and that care has great meaning for them. When a person dies, that care is gone, and that person is gone. If it isn't a tragedy to lose that life, then their care can feel meaningless. Staff haven't known this person in their prime, though, and they haven't experienced all the losses leading up to living in memory care. They generally don't fear or wonder about the residents when they are away from work in the way so many family members have done.
In truth, we share the ups and downs of life, the 'good days' and the 'bad days', and when a loved one has dementia, the group we share with just grows a bit larger. But because of this, we can rely on each other to help build a clear picture of our loved one's life, as we share in the caregiving, the love and the journey.
May God Bless You.  May God Bless Our Staff.  May God Bless Our Residents.
Reverend Arlen Solem
Chaplain and Campus Pastor
For questions about our spiritual care program, or if you would like spiritual care and support for you or your loved one, contact Chaplain Arlen Solem at 612-554-6379 or apsolem@augustanacare.org.
At Emerald Crest, we offer a deep knowledge of memory care in a specialized assisted living setting for seniors with Alzheimer's and dementia-related conditions. We encourage you to contact us directly with any questions or request a tour. For tours and general information, please contact Christine Drasher at 952-908-2215.
Emerald Crest by Augustana Care provides memory care in a unique environment, specifically designed to support those with cognitive issues. Utilizing this exceptional model of care, individuals with dementia, Alzheimer's and related conditions can flourish in positive relationships and participation in meaningful activities. Memory care is offered in the Minneapolis – Saint Paul area with communities in four convenient locations: Shakopee, Burnsville, Minnetonka and Victoria, MN.