Benefits of Moving to Memory Care
A Chaplain's Perspective – The Benefits of Choosing Memory Care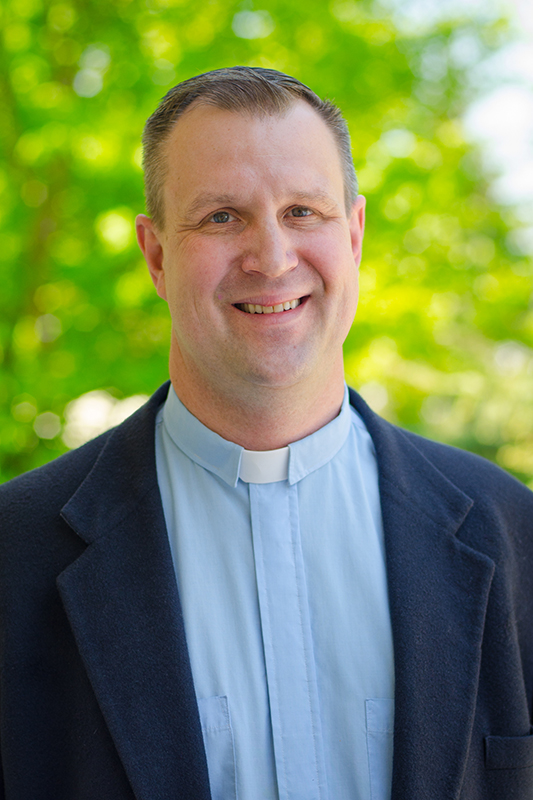 Moving into a care facility can be rough. It can be rough on the person themselves and it can be rough on the family. Sometimes this move happens more or less voluntarily and sometimes there is little other option.
A Bit About Me: Reverend Arlen Solem
I have worked in several different long-term care facilities (nursing homes) beginning way back when I was in college and worked in a couple different ones as a CNA. I have worked as a hospice chaplain, which brings you into a variety of care settings. As a pastor, I often visited people in care facilities. I served for about a year at the Augustana Minneapolis Care Center and apartments prior to beginning at Emerald Crest.  All of this experience has been across various cities, smaller towns, different states, and in different types of facilities of varied demographics and quality. I have learned a lot and developed some opinions about care for seniors during that time. Some of my opinions have evolved and changed.
My Opinion About In-Home Care
One of those is that I used to think I would have my parents or my in-laws stay at home until they would move in with my family or the family of a sibling. This is what I thought best in nearly any circumstance.  Somebody or somebodies may need to be hired to help, depending on the situation. I have known people who have done this. It is a good lesson for my children to see their grandparents cared for with us. It is a benefit to have a multigenerational home for everyone involved. It won't always be easy but we will make it work. This is the best solution. This is how I used to feel.
If, or more likely when, either my parents or my wife's parents begin to need help, I am still very open to the previous paragraph. Having people move in with us, even if that means buying a different house or remodeling or adding on to our existing house. This is still a possibility, but no longer do I feel like this is always the best option without exception.
What I've Learned in Day-to-Day Experience
I now feel that a facility of some kind can be the best option. I have seen lots of people thrive within professional caregiving facilities. In our memory care houses, I see many people doing very well. People find community and good levels of engagement, while also receiving appropriate structure, rest, and more while living in a memory care home. I have known people also who thrive in nursing homes. 
Perspectives Change, Needs Change
I am sure you have heard people say, and maybe you are someone yourself who has said, that you would never want to live in a care facility. As I said, I was somebody who said that I would never want my parents to experience facility life. Our Occupational Therapy department manager Jenny Lavoie said one day, and I am paraphrasing, "A person who says that they would never want to live in one of our memory care houses is saying that as a person without dementia. This same person with dementia may very well love living in one of the houses."
That puts into words the reality of the situation in care facilities of all kinds. If you are completely of sound body and mind you wouldn't live in a care facility; however, we all change. I lived in a dorm room when I was 20 and by and large loved it. I would not want to live a college dorm at this point in my life.
Memory Care Considerations
If my mom develops dementia and stays at my house, I won't likely be able to provide her with the variety and level of activities and rest that a good care facility can provide. My mom might be much happier in a care facility than staying with me. My mom and I might have a much better relationship if I am spending time with her as her son and not being her in-home caregiver.
I know that there are people out there who feel guilt about having their loved one live in a facility. That is understandable. It is also quite likely the best place for your loved one to be. It is not just being selfish to have them not live with you. It can be and often is the best of imperfect options. 
Make the Memory Care Transition Easier
The one piece of advice I give to you is, if you can, plan ahead. Start looking before you need to. If you are thinking of having someone move into your home, do that move before they need it so that when they need it they are already there – this makes adjustments easier. This is also a good strategy if you plan on hiring a caregiver. Get people in place before they are needed. I know that this is not always possible, but doing what you can will ease hearts and minds through what otherwise may be a tough transition. Talk to friends and family about their experiences with their loved ones. Talk with your loved one too, of course. 
And know that you are not perfect, but that you do the best you can.
Reverend Arlen Solem
Chaplain and Campus Pastor
For questions about our spiritual care program, or if you would like spiritual care and support for you or your loved one, contact Chaplain Arlen Solem at 612-554-6379 or apsolem@augustanacare.org.
At Emerald Crest, we offer a deep knowledge of memory care in a specialized assisted living setting for seniors with Alzheimer's and dementia-related conditions. We encourage you to contact us directly with any questions or request a tour. For tours and general information, please contact Christine Drasher at 952-908-2215.
Emerald Crest by Augustana Care provides memory care in a unique environment, specifically designed to support those with cognitive issues. Utilizing this exceptional model of care, individuals with dementia, Alzheimer's and related conditions can flourish in positive relationships and participation in meaningful activities. Memory care is offered in the Minneapolis – Saint Paul area with communities in four convenient locations: Shakopee, Burnsville, Minnetonka and Victoria, MN.