Brent's Story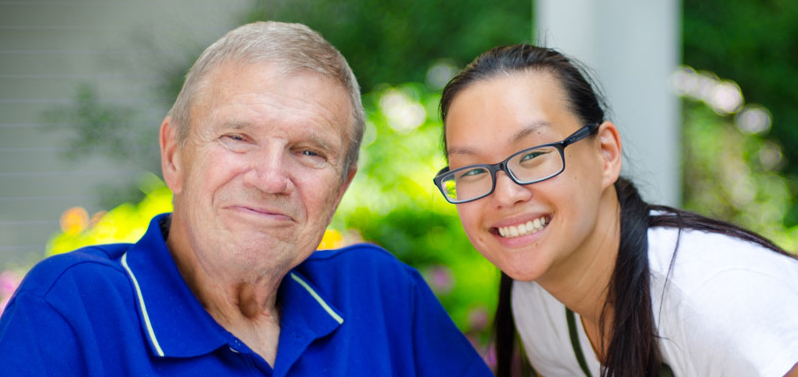 Brent is pictured here with a caregiver at Emerald Crest
My husband has had a series of illnesses for the past 14 years. In August of 2017 he was diagnosed with a disease which completely changed his cognitive and physical abilities. I was unable to care for my husband on my own, due primarily to his physical inabilities.
As it happened, my husband was living at a care community and planning to return home after a recovery period. However, when we determined this option would not work, I connected with a staff member at Twin Cities Care. She pointed me in the direction of Emerald Crest.
The smaller living environment at Emerald Crest allows my husband to maintain a sense of physical independence. He can reach all areas of the house without tiring and spend time out of doors in the courtyard area without assistance. My husband is also calmer and more confident about being able to have some control in his life.
The smaller environment and close proximity to staff if help is needed means everything to both of us. My biggest concern since all this began has been for my husband's safety. At Emerald Crest, I feel he has the help and support he needs.
I think the Emerald Crest concept alone should be more widespread. Having the levels of cognitive ability defined so residents can be in the appropriate houses is huge for each of them. My husband was in a large community with both memory care and independent living available. He started in memory care, living with people at all levels of need and regressed very quickly. Independent living was too difficult for him but Emerald Crest changed all that!
Diane Nelson
(Brent's Wife)