Memory Cafe
Feb 06th 4:00 pm - 5:30 pm

Hopkins Library - 22 11th Ave N, Hopkins MN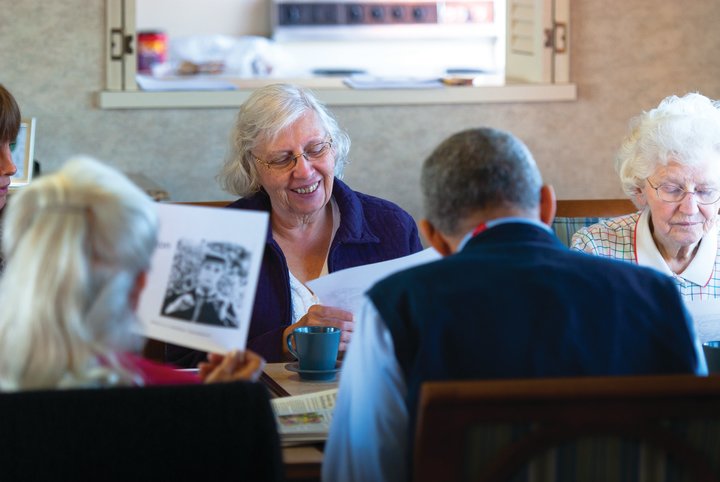 The Hopkins ACT on Alzheimer's is excited to support a monthly Memory Café to individuals with dementia and their Care Partners to gather for fellowship and support in a safe, comfortable setting.

Please Join us for the Hopkins Memory Café Kickoff event to learn more:
Tuesday, February 6th
4:00 pm to 5:30 pm
At the Hopkins Library
22 11th Ave N, Hopkins MN

For more information please call (952) 856-7521. Complimentary refreshments will be served. Memory Cafés will be offered monthly on the second Tuesday of each month from 4 pm—5:30 pm, beginning in March 2018.


What is a Memory Café?
Memory Cafés provide opportunities for those diagnosed with memory loss AND their care partner(s)/family to engage with peers in a relaxed, unstructured environment. The café atmosphere promotes social engagement and support through interaction with others experiencing similar lifestyle changes.

For more information on Memory Cafés visit the Alzheimer's Association Website at www.alz.org/mnnd.

The Hopkins Memory Café is associated with the Hopkins ACT on Alzheimer's program. Thank you to all those that help make Hopkins and surrounding areas a dementia friendly community.

Powered by:
Hopkins ACT on Alzheimer's Action Team
Hopkins Library, Hennepin County
Augustana Care Services & Communities:
Chapel View Health Care Center
Emerald Crest of Minnetonka
Open Circle